The Cycle: Frontier's Final Closed Beta Begins Today on Steam & Epic Games Store
YAGER's upcoming FPS brings the thrill and tension of high-stakes PvPvE to a broad audience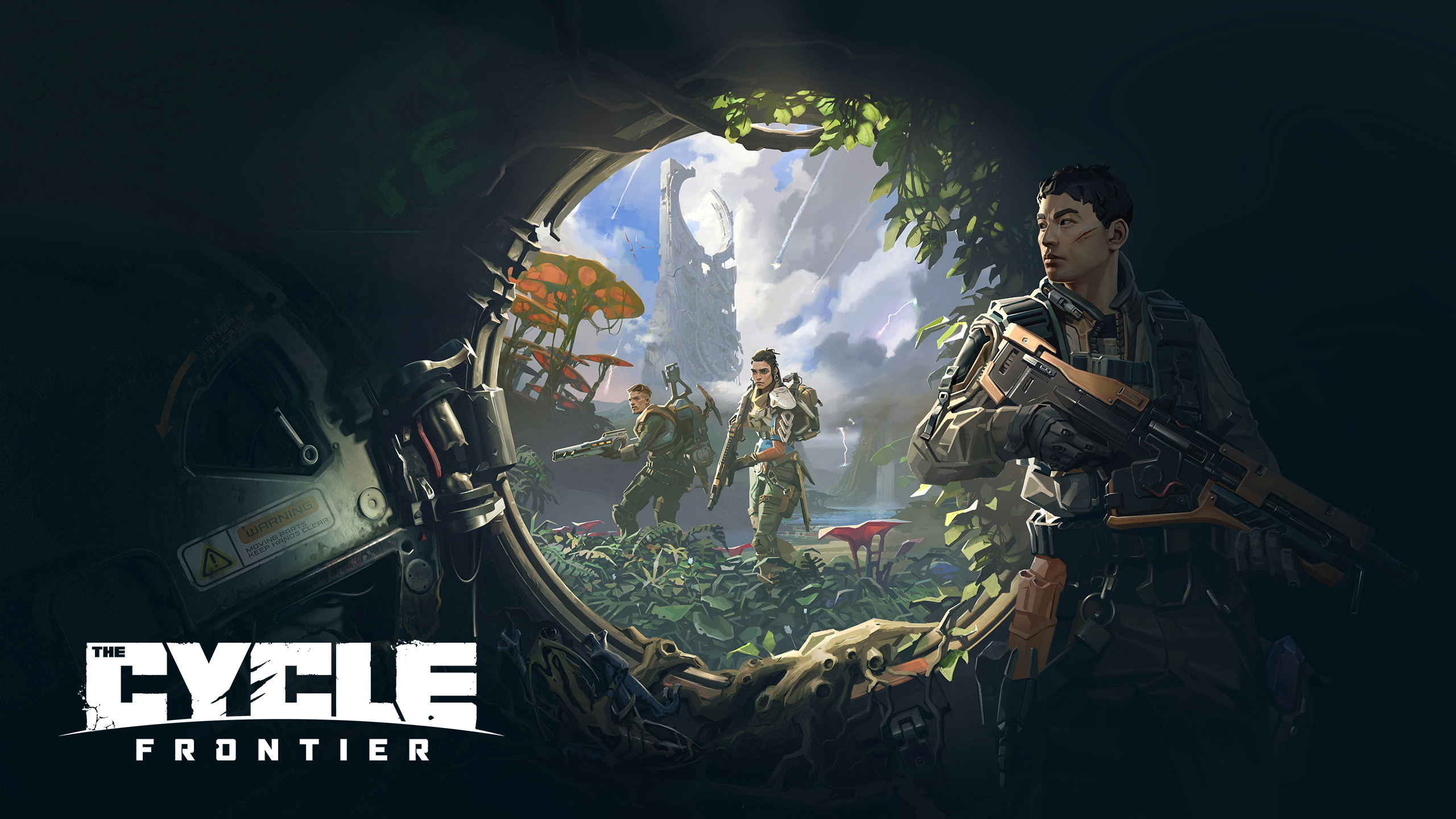 BERLIN – March 16, 2022 – The final closed beta for YAGER's high-stakes first-person shooter The Cycle: Frontier kicks off today on PC via Steam and the Epic Games Store. You'll find new features and content added since last year's closed beta, which was experienced by nearly 350,000 players, helping to make The Cycle: Frontier the most wishlisted free-to-play game currently on Steam.
Faction Teaser Trailer:
Register for Closed Beta: Steam | Epic Games Store
Discover a unique blend of PvE, PvP and co-op multiplayer gameplay in persistent matches with seamless matchmaking on a beautiful sci-fi world where every action can have massive consequences. The Cycle: Frontier's new closed beta runs today through April 4, featuring:
New In-Match Activities: Fortuna III is getting even more dangerous! Call down laser drills and oil pumps (teased in today's new trailer) to mine for resources, but be ready to defend your big payday from all those coming to steal it out from under you.
New Faction Campaigns: Three new faction campaigns will guide you through your first steps on the surface, all while unlocking valuable new gear and insight into the lore of The Cycle: Frontier.
New Monster Variations: Familiar fauna return with a few (deadly) surprises. New creature variations provide even greater challenges and rewards for those bold enough to take them on.
New Map Design: Both Bright Sands and Crescent Falls have been revamped for better traversal, with improved visuals to strike the perfect balance between Fortuna III's danger and beauty.
New Enhancements: Experience improved combat balance, enemy AI, loot, and tutorials, as well as visual and audio optimizations, bug fixes and more, all driven by community feedback.
Welcome to Fortuna III, a treacherous world of alien beauty where the stakes are high and the rewards even higher. Drop down to the surface and fill your pockets with spoils, but beware: only those who evac alive keep their prizes. Mistakes will be punished quickly and cost you dearly, but every loss is a lesson learned that will make you better.
Be on the lookout for bloodthirsty beasts, a deadly radioactive storm, and other greedy players armed to the teeth. Prospect for riches alone, squad up with friends, and make temporary alliances with strangers – or go on the hunt and steal their hard-fought loot for yourself. You make the decisions: which path to take, which objective to tackle, which fight to pick or avoid, and when to evac.
At your home base on Prospect Station, you can use your newfound resources to upgrade your gear and buy new equipment. Increase your reputation with a variety of factions to unlock new combat options, and customize your loadout with the perfect tools. Your next drop to the surface is always just a couple of clicks away, and thanks to persistent maps and near-instant matchmaking, there's always time for just one more game. Prospecting is a risky venture, but fortune favors the bold in the eye of the storm.
Learn more about what's new in The Cycle: Frontier closed beta on the official YAGER blog. Keep up with the latest updates by following the game on Twitter and YouTube, and join the conversation with the devs on Discord.
About YAGER
YAGER was founded in 1999 by five enthusiastic developers and artists, focusing on creating immersive and thrilling games. Making beautifully crafted games that amaze players with the richness of their worlds, where there are multiple ways to succeed and progress their characters, and where all of this continues to evolve after launch, where novelty and drama are just around the corner, making our games immense fun to play, talk about and watch. Today, 22 years after our founding, a highly skilled international team of game enthusiasts is working to build YAGER's vision of immersive and engaging games.
See more about us at: www.yager.de
Media Contact