Ariana Grande Steps into the Metaverse as the Headliner for Fortnite's Rift Tour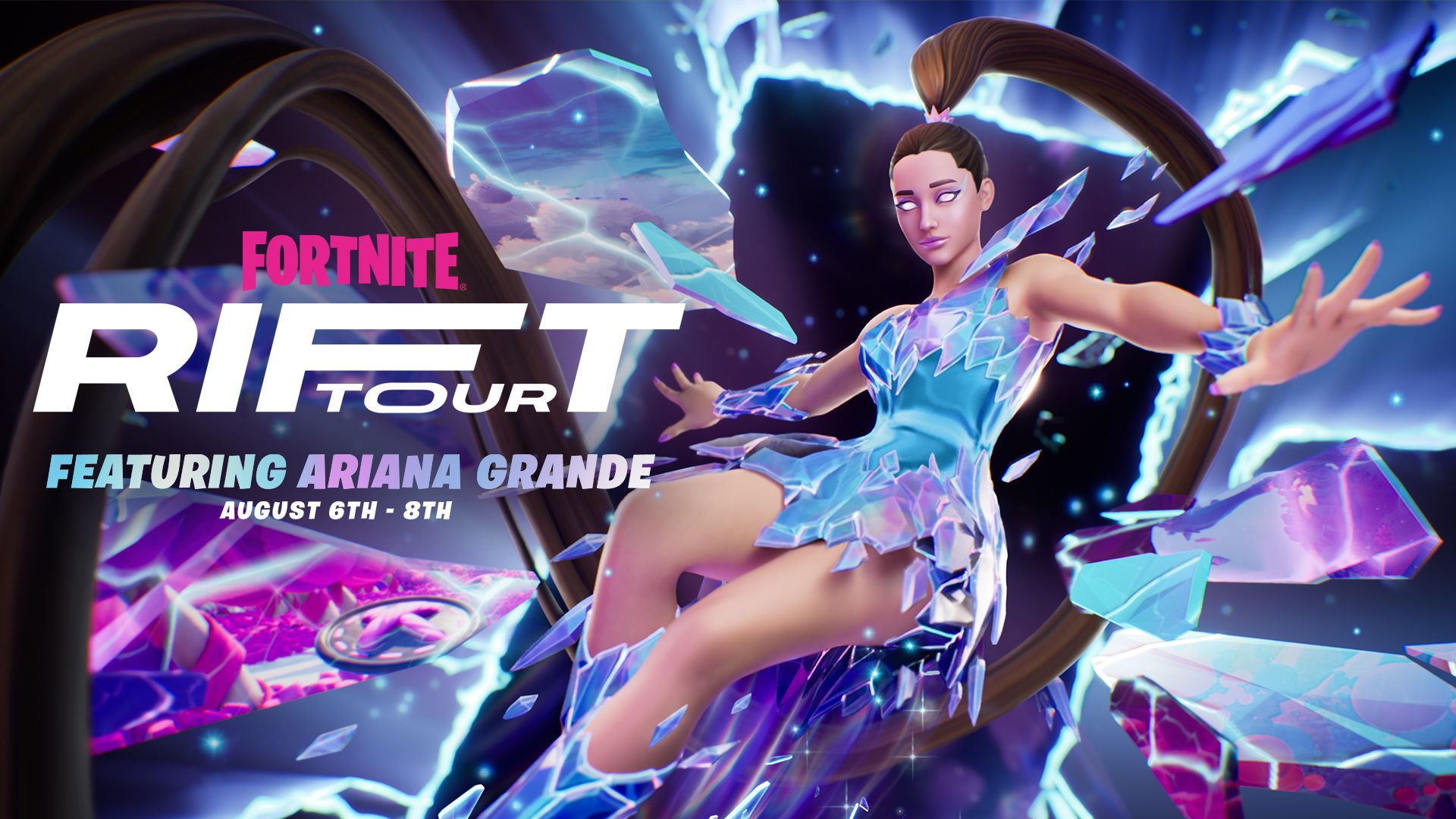 Today we announced that Grammy® winning and multi-platinum artist Ariana Grande will be the headline performer in the Rift Tour, a musical journey that kicks off at 6pm ET, August 6 inside Fortnite. 
Building on and incorporating other celebrated Fortnite moments, the Rift Tour will begin with experiences that pair popular tracks with moments based on elements from the game. Players will be able to travel side by side with their friends on a journey to magical new realities where Fortnite and Ariana collide.
"Working with Epic and the Fortnite team to bring my music to life inside the game has been so fun and such an honor," says Ariana. "I can't wait to join my fans and see all of your reactions to such an unforgettable, magical journey to new realities."
"Fortnite is a place for the imagination and the impossible. With the Rift Tour, we're bringing a musical journey to life that players can experience, feel, and join alongside their friends," says Phil Rampulla, Head of Brand at Epic Games, "We're so grateful to have an iconic superstar like Ariana Grande and her team join us for a musical experience at metaverse scale, and for players and fans alike to experience the Rift Tour!"
Visit RiftTour.com for more details on the schedule or use the new in-game Rift Tour tab to schedule the showtimes you plan to attend with friends.
Rift Tour runs from August 6-8, with showtimes below:
Show 1
Friday, August 6 @ 11PM BST
Show 2
Saturday, August 7 @ 7PM BST
Show 3
Sunday, August 8 @ 5AM BST
Show 4
Sunday, August 8 @ ​ 2PM BST
Show 5
Sunday, August 8 @ 11PM BST
---